Award Winning Custom Framing
Photo Frames - Enjoy our great selection.

"We design for the beauty of your home decor".
Our expert and award winning custom framers will help you transform your ideas into beautiful framed works of art. Our designers have years of experience consulting with decorators and customers and understand your framing needs. No matter whether art, photo, your children's creations or valued object we will assist you in enhancing its beauty.
Picture and Photo Frames
We offer an exceptional picture frame collection ranging from hand carved museum quality to ready mades. You can choose from gold leaf, silver leaf, hand painted, contemporary or metal frame to name a few styles. We also have an outstanding collection of photo frames. Each custom frame adheres to the picture framing standards set forth by the library of Congress. Furthermore, we use the same high standards to frame your child's artwork as we do to custom frame your antique artwork.
Art Restorations, Framing Restorations and Art Installations, Calligraphy and more...
Chappaqua Framing offers expert framing restoration and art restoration related services. We specialize in art restorations, oil paintings, frame and photo restorations. Professionals with years of experience restoring art will repair and breathe new life into your damaged oil painting, gold leaf frame, paper art or photograph. We will preserve and refresh you art, whether it is an oil painting from the 1500's or a contemporary art. We also provide art and custom frame installations.
Mirror Frames
Exquisite custom framed mirrors is our specialty. Framed mirrors can add sparkle, drama and may be the finishing touch you are looking for.
Antique Prints, Decorative Art Prints & Fine Art Prints
Enjoy our large selection of botanical, fashion, bird, map and architectural prints. The antique and fine art displayed at our galleries was chosen for their decorative touches enhancing the beauty of your home. An exceptional selection of decorative fine art waits for you at our shops drawn by the most celebrated artists and engravers of their time.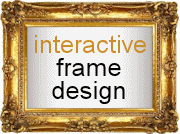 We also offer on-line service where you can download your art or photos and create your own picture framing designs online.
Galleries
It's worth the trip!
Serving Westchester, New York City (NYC), New York (NY) and the surrounding areas...
NY Counties
Westchester County
Rockland County
Fairfield County
Putnam County
NY Cities and Towns
Armonk
Bedford
Briarcliff Manor
Chappaqua
Cross River
Croton on Hudson
Elmsford
Hartsdale
Hawthorne
Katonah
Millwood
Mount Kisco
New Rochelle
Mamaroneck
Mount Kisco
Ossining
Pleasantville
Pound Ridge
Scarsdale
Somers
Tarrytown
Thornwood
Valhalla
Waccabuc
White Plains
Yorktown Heights